Holiday at Hotel Aberseehof at Lake Wolfgang
Your timeout between forest, lake and mountains.
Welcome and Griaß di to the Aberseehof at the heart of the beautiful Salzkammergut! We welcome you to our three-star superior hotel at Lake Wolfgang situated in an idyllic location on the edge of the woodland near the deep blue waters. Our family business offers genuine hospitality from the heart. Our kitchen reflects the diversity of our region. Charming, modern rooms and suites, so you can simply feel good. A sunny terrace in the midst of green meadows. And much more. Here you can find what is becoming rarer and rarer in these fast times. And that makes it all the more valuable: Rest. Slowing down. A break. A holiday the way they should be.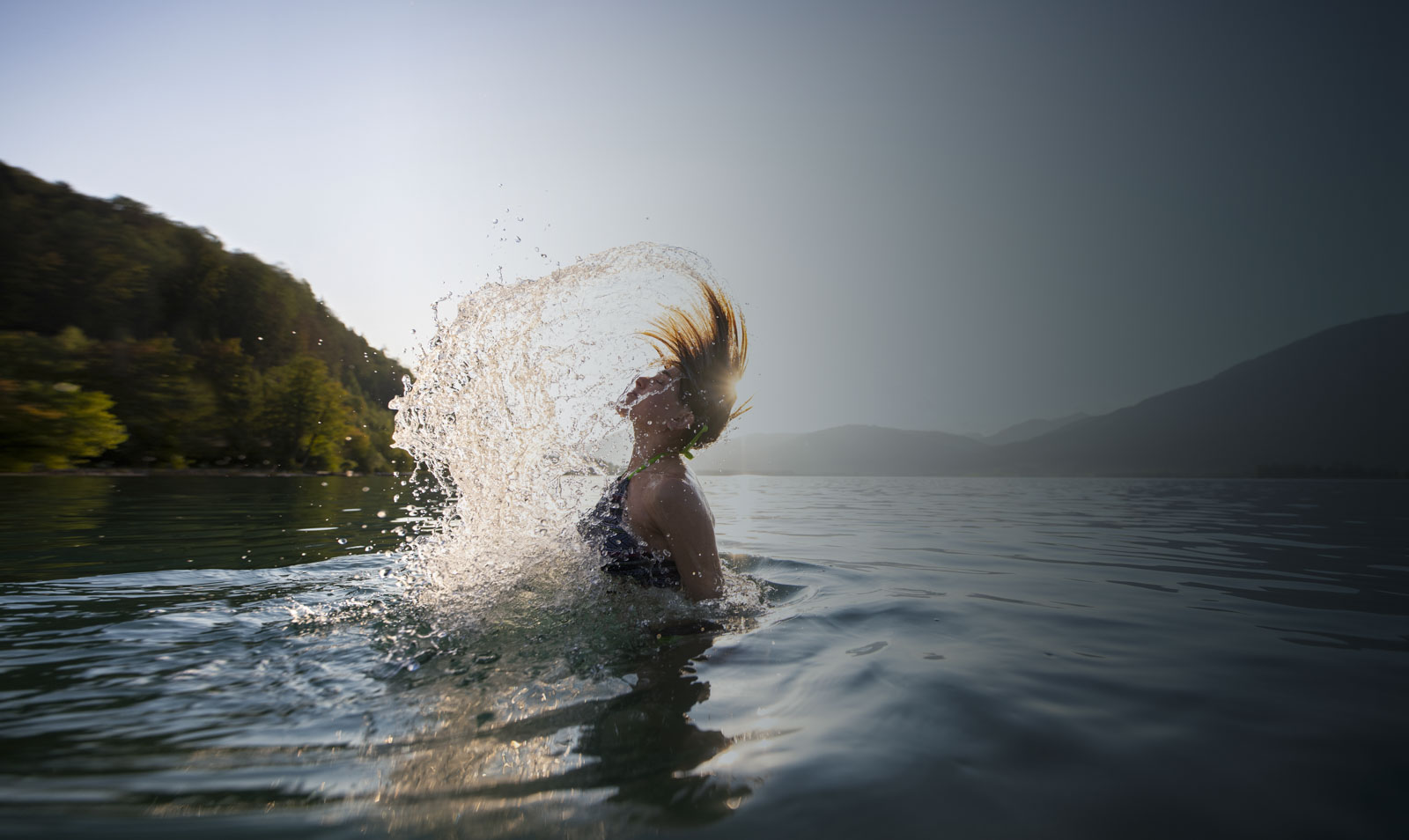 If you have a longing for the lake…
you can reach the shores of Lake Wolfgang directly after only a short walk. Hotel Aberseehof is only 800 m from the hotel's own bathing area. Leave your troubles behind when gazing on the crystal water and gentle waves dancing across the reflective surface.
For you, we can get the culinary stars from the skies...
and serve them up as down-to-earth meals. This is our kitchen philosophy: why look afar if there is so much quality nearby? That's why we buy our meat from the local butcher, eggs from free-range chickens and we practically know the sheep from Seegut Eisl in person. Our bar forms the heart of our restaurant area and is a popular meeting place for guests from around the world. At the wine bar, you can have a toast with a glass of fine wine. Here's to an unforgettable holiday with us in the Salzkammergut!
And when night falls…
you will no doubt be looking forward to your cosy room or generous suite in our hotel at Lake Wolfgang. Slip between the sheets, take a deep breath and listen to the quiet outdoors. And in the morning, a healthy, varied breakfast awaits you.
We are right for you if you
can't decide whether you want to holiday in the mountains or on a lake.
are looking for a family-run hotel with a cosy charm.
want to enjoy the view of the Salzkammergut mountains at breakfast.
are looking for a generously-sized, cosy room where you can simply feel good.
want to explore nature at its best starting directly from the front door.
are planning a relaxed but nevertheless varied holiday with your children.
are visiting as a couple and want to watch the day draw to a close with a glass of wine on the terrace. Calmly.