Active & healthy
Beautiful spots and places to long for.
Lake Wolfgang is surrounded by genuine natural beauty and landscapes straight out of fairy tales. For decades, Lake Wolfgang has been a sight of longing as well as a holiday destination. Writers, artists and Europe's nobility – they are all familiar with the often quoted summer freshness of this much-extolled lake. Lake Wolfgang has preserved its past magic to the present day. You will see: During your holidays at Lake Wolfgang, you will discover many gschmå Platzln! "Gschmå" is a word used in the Salzkammergut dialect and basically translates as "beautiful", pleasant", "congenial" or "cosy".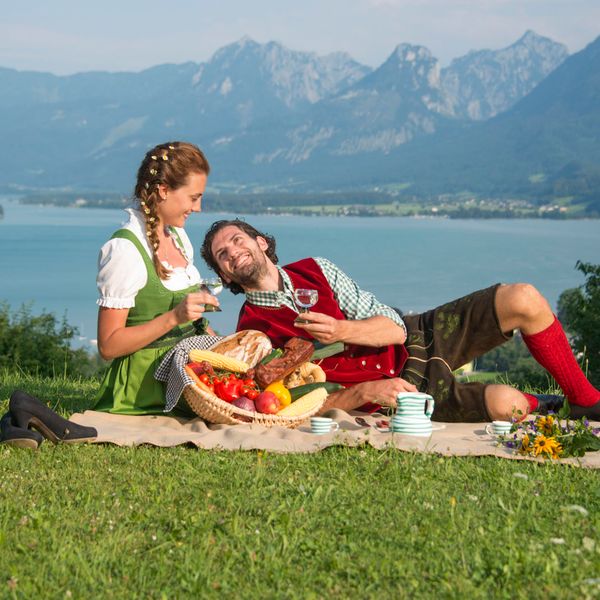 Feel like an emperor
and experience life at its most varied
Even Kaiser Franz Josef I. spent nearly every summer in nearby Bad Ischl and enjoyed the tranquil calm of the Salzkammergut. Today, Lake Wolfgang combines different worlds: Watersport fans can get their fill here – be it boating, sailing, stand up paddling or canoeing. If you are looking for calm, you will find a relaxing spot or romantic bay along the shore. The lake and surrounding area also offer many opportunities for families with children – ranging from the Animal Village to the Abarena all-weather theme park. And in winter, when the snow covers the surrounding meadows and woodlands in white, slopes and cross country ski trails turn the region into a laid-back wintersport eldorado.
Tips for excursions
around Lake Wolfgang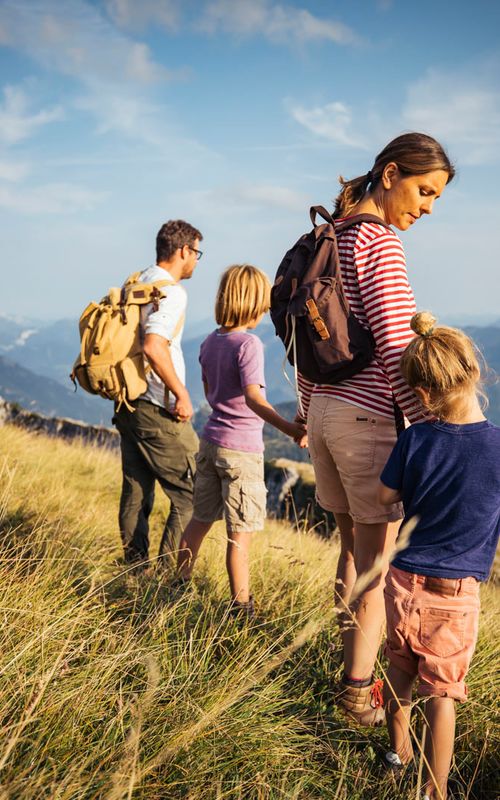 Hike & enjoy
Walk through the front door and start your adventure! Explore the fairytale landscape of the Salzkammergut directly from Hotel Aberseehof. Our gorgeous location between woodland and lake is ideal for putting on your hiking shoes and taking a stroll. One further advantage: On our side of the lake – in Abersee – , the landscape is flat and superb for long, relaxed walks.
But the mountains are also within reach. When the dew is fresh on the alpine meadows and there is an aromatic scent of herbs in the air, you will experience that the early bird really does catch the worm. A hike through the mountains of the Salzkammergut lets you experience nature with all your senses! Discover natural beauty and dreamy locations on Schusters Rappen, for instance on a hike to the Postalm near Strobl or on one of our nearby mountains – the Zwölferhorn or the Schafberg, which you can reach after a trip with the nostalgic cog-and-pinion railway. But the Katrin – the mountain near Bad Ischl – is also well worth a visit. The view from the peak is stunning!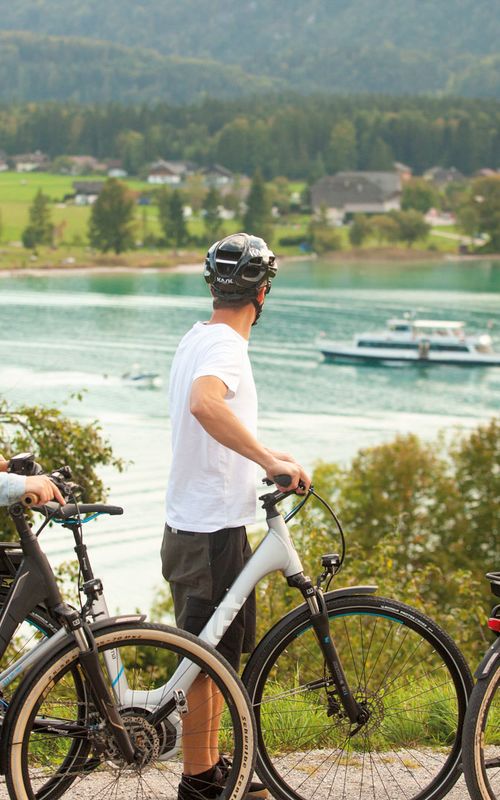 Cycling & biking
Get out and about and cycle to your heart's content! The Lake Wolfgang cycle trail passes by only 50 m from our hotel. This enjoyable tour around our beautiful lake is something for all cyclists – no matter whether you are travelling on your e-bike or traditional bike, whether you like to take it easy or whether you are looking for a sporty challenge.
The trail runs around the whole lake. Want to travel part of the way by boat? You can reach the St. Wolfgang crossing by bike in only a few minutes and on foot in approx. 10 minutes. Cross over to St. Wolfgang by boat and explore the cycling paths on the other side of Lake Wolfgang.
Visit the online portal Gastfreund to find many tips and tours for your successful outing. And we are more than happy to tell you our favourite cycle routes. All you need to do is ask!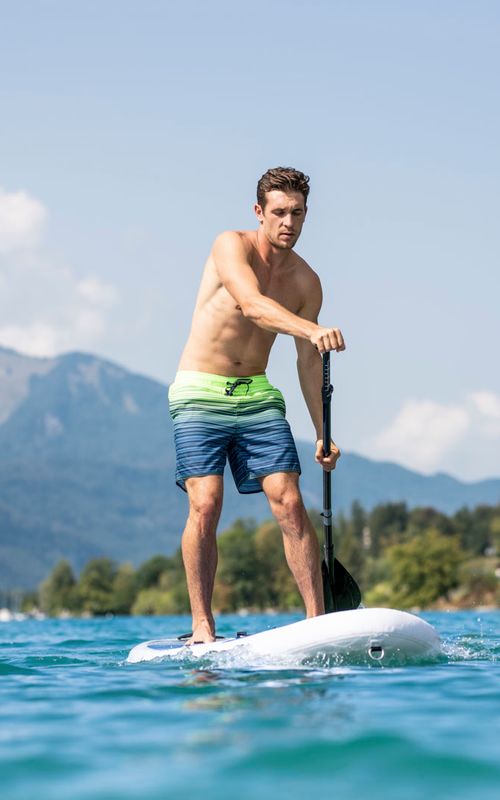 Swimming & watersport
Time may not have stopped along the shores of the deep blue Lake Wolfgang, but it is definitely taking it easier at our hotel's own bathing area. It even stays relaxed at the height of summer. Why not lie in the sun and watch the sparkling water. Observe the gentle waves dancing across the blue surface. You will see: you will quickly leave all your troubles behind.
And if you like a little more action on your holidays, Lake Wolfgang is still just right for you. This is where you can try out many watersport activities, such as:
Fishing
Kayaking
Canoeing
Sailing
Surfing
Kite surfing
Diving
Waterskiing
Stand Up Paddling
One lake – endless opportunities. Everything is possible, from a dreamy bay for romantics to an action-laden kite surfing lesson!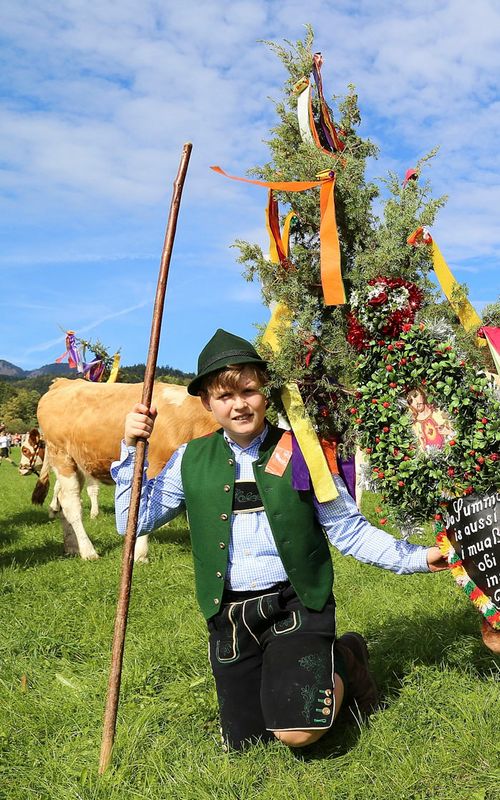 Art & culture
Our hotel is situated between two cultural and historic hotspots: the City of Salzburg with its unequalled festival and world-famous baroque architecture. And Bad Ischl – the Kaiser's city and the summer resort of the aristocracy, poets and thinkers. Stroll through the beautiful spa gardens at Bad Ischl or the famous rooms of the Kaiser Villa. In the summer, we recommend the Lehar Festival. Visit Salzburg – the "Rome of the North" – and be enchanted by the baroque beauty of this festival city. But there is also much to discover beyond these famous highlights – such as the world-famous winged altarpiece at the St. Wolfgang pilgrimage church or the Mozart House in St. Gilgen. And in December, you can visit the most beautiful Christmas market in Austria – the Wolfgangseer Advent.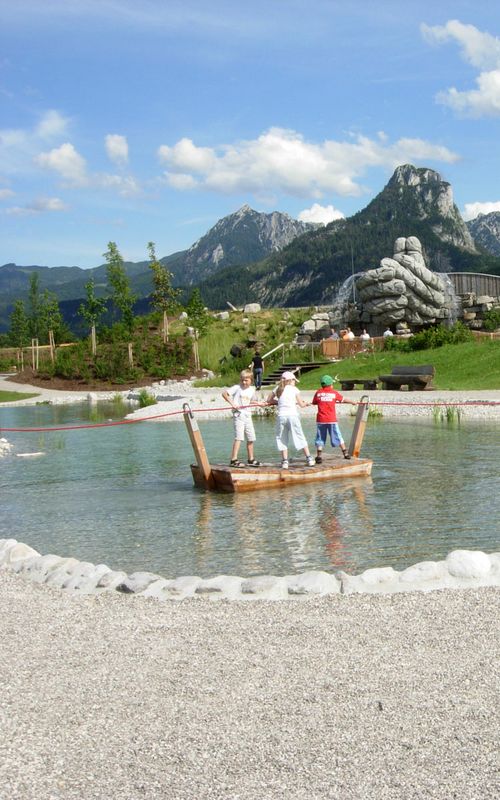 Fun & games
Visiting Lake Wolfgang with you family? Wonderful! We are a family-friendly hotel and are especially looking forward to welcoming your family. Hotel Aberseehof has much to offer for its younger guests – not least the large playground directly in front of the building, which you can easily see from the terrace. Children will never get bored in this region.
We especially recommend the following destinations for excursions with your kith and kin: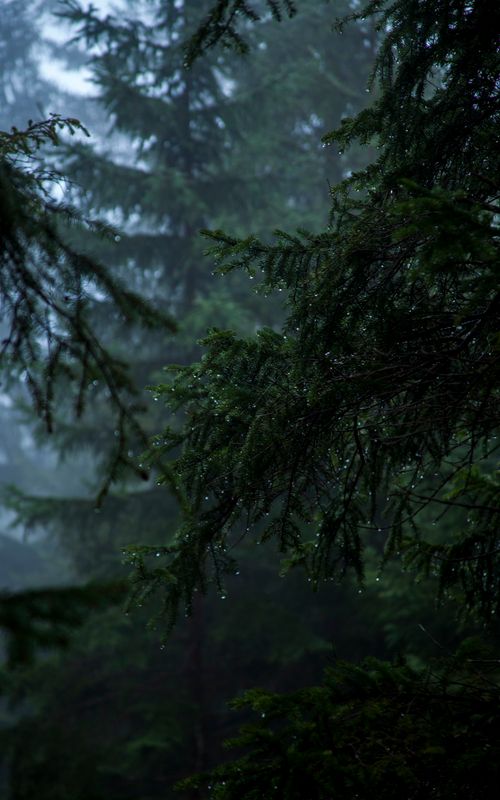 If the weather god is in a bad mood
Bad weather at Lake Wolfgang – what to do? Even if it rains, there is still a lot that you can do in the Salzkammergut. In the Abarena all-weather theme park, children can have fun even in the rain – the indoor area includes a large sandbox and gaming tables with Anker building blocks, Duplo and Brio train sets, and much more. Couples can enjoy the cinema programme at Lehar Theatre in Ischl or visit the Thermal Baths at Bad Ischl.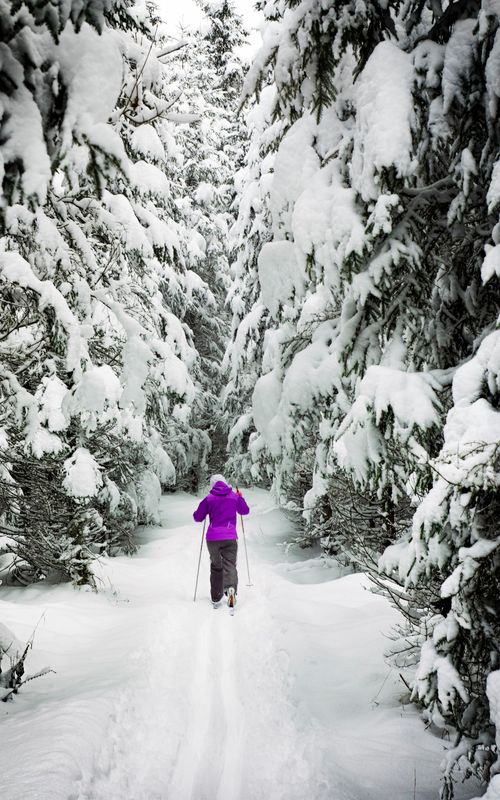 Alpine & cross-country skiing
The snow-covered Salzkammergut is well worth a visit. Be it alpine skiing, cross-country skiing, snowboarding, ice-skating or snow shoeing, there will be no limits to your winter fun during your winter holidays on Lake Wolfgang. Skiing in the family-friendly, stress-free Postalm ski area near Strobl, snowboarding at Dachstein West, Krippenstein or near Feuerkogel – the sheer range of choices offers something for everyone. Cross-country skiers can find perfectly prepared trails along Lake Wolfgang and in the surrounding area. And the area around Hotel Aberseehof is perfect for a gentle walk through the snow. Then come back for a hot cup of mulled wine, tea or coffee at Aberseehof – and your winter day will be perfect.
We can also give you ideas for excursions, suggestions for hikes and secret tips for you and your family in person – all you need to do is ask!